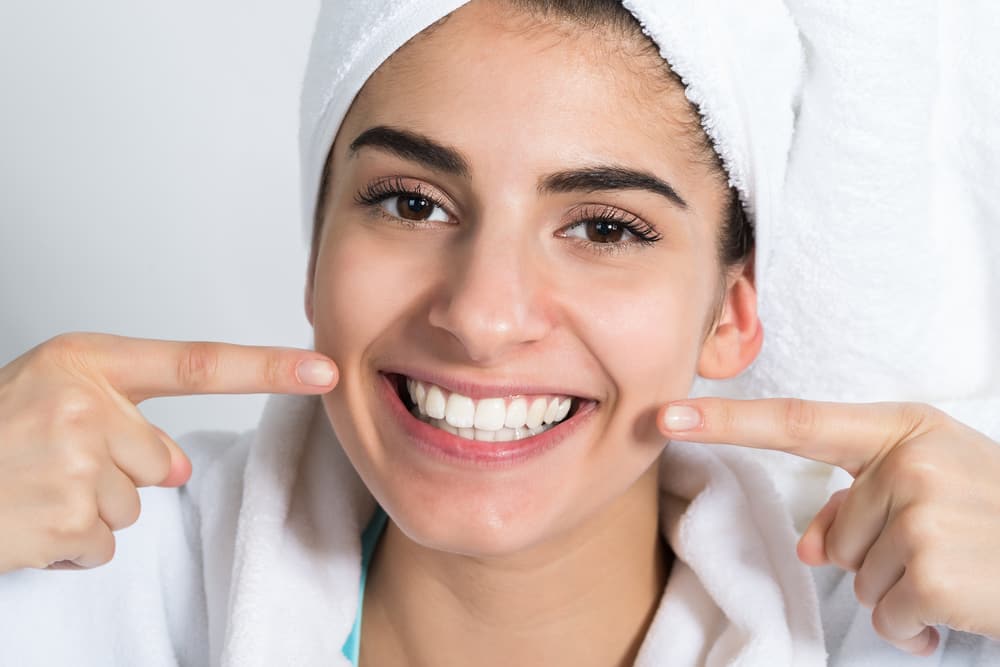 Enjoy a New Smile and More Confidence in Edmonton
At Clear Smile Dental, we understand the importance of being able to take confidence in your smile. As you can see in our gallery of satisfied customers, many happy patients who have completed their treatment at our clinic now can't help but show off their smiles.
People looking for a compassionate and professional Invisalign® Dentist in Edmonton come to clinic from all over the city and the surrounding area to learn more about how they can improve their smile. We offer free, no-obligation consultations so that you know exactly what you can expect from treatment.
Clear Smile Dental: What We Can Do for You 
There are two main ways that we help patients achieve their dream smile at our Edmonton dental clinic: by straightening their smile and by whitening their smile. The best part is that both treatments can be completed at the same time. Let's take a closer look at what each one involves.
Straighten Your Teeth with Invisalign® Braces 
At Clear Smile Dental, we help patients achieve a straighter smile with a unique orthodontic treatment method known as Invisalign®. Invisalign® clear aligners allow you to straighten your smile quickly, discreetly, and comfortably. They go completely unnoticed when being worn and can be taken out when you need to eat, drink, and brush your teeth. With Invisalign® braces, you'll be able to enjoy a straighter smile in the least amount of time.
Whiten Your Teeth with Custom Invisalign® Trays 
One of the best things about wearing Invisalign® braces, aside from, of course, the straighter smile, is that you can whiten your teeth while you wear them. By filling the trays with a whitening gel provided at our Edmonton dental clinic, you can enjoy a noticeably whiter smile in just a few applications.
The Benefits of Improving Your Smile 
Cosmetic dental treatments are recognized by the Canadian Dental Association as having some important benefits. The two most important ones are:
Greater confidence and self-esteem 
Most people seek out cosmetic dental treatment at our Edmonton dental clinic because they want to improve their self-esteem. They may have a misaligned or discoloured smile that they are reluctant to show. Our straightening and whitening treatments with Invisalign® braces give an immediate confidence and self-esteem boost.
Improved dental health 
One of the best side-effects of having your smile cosmetically enhanced is that it often leads to better dental health as well. Straighter teeth are less likely to trap plaque and food particles and are easier to clean. You'll also be more highly motivated to take care of your new smile.
What Are You Waiting For? Book Your Appointment Online Today 
Clear Smile Dental has two convenient locations, one at the Azarko West Edmonton dental clinic and one at the Scotia Square Dentistry Edmonton dental clinic. Both locations are open on evenings and weekends in order to accommodate our patients' schedules.
Also for your convenience, we take online bookings through our appointment request form. Just choose a time and a location that works best for you and book your appointment for a new smile today.