"Modern dentistry is all about clear tooth movement, whenever possible...not strictly cutting, bonding or veneering teeth."
Dr. Andreas Azarko B.Sc., D.D.S., comments at the first gathering of the American Academy of Cosmetic Orthodontics, Invisalign® Summit for General Dentists 2011.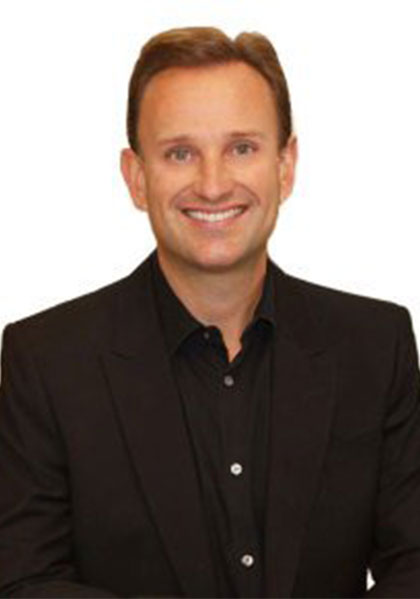 Dr. Andreas Azarko B.Sc., D.D.S.
Dr. Azarko graduated from the Faculty of Dentistry & Medicine, University of Alberta in 1990. Following 17 years of practicing General Dentistry, Dr. Azarko began offering Clear Aligner orthodontic treatment full time in 2007. For the last 10 years, Invisalign® as a "clear braces" treatment option has been the orthodontic treatment modality for all of Dr. Azarko's patients. This includes Invisalign® Adult, Teen and Express. While the vast majority of our Clear Smile Dental patients have been treated with Invisalign® alignment alone, on rare occasions adjunctive therapy is necessary to idealize tooth position. Dr. Azarko is able to provide these auxiliary treatments, as necessary together with clear aligners. These include selective placement of "specific tooth" or intra-arch buttons and elastics or even a short course of full braces. Sometimes follow-up computer scans and additional aligners are necessary to refine and idealize your results. These auxiliary treatments, if necessary, are always included in the cost of treatment. Should one of our patients' treatment needs be unsuitable for Invisalign®, Dr. Azarko will refer you to an orthodontist specializing in comprehensive braces. 
About Azarko Dental Group
Dr. Andreas Azarko, together with his partner Dr. Enrico Azarko and a team of Associate Doctors have been proudly providing General Dentistry treatment in Edmonton for over 25 years. Together they established Azarko Dental Group, as well as the Emergency Dental Clinic. While Dr. Azarko provides Facial Rejuvenation and Invisalign® treatments exclusively, our dedicated team of 10 Dentists and 8 Hygienists will ensure all of your General and Family Dentistry needs are exceptionally well cared for.
---
---