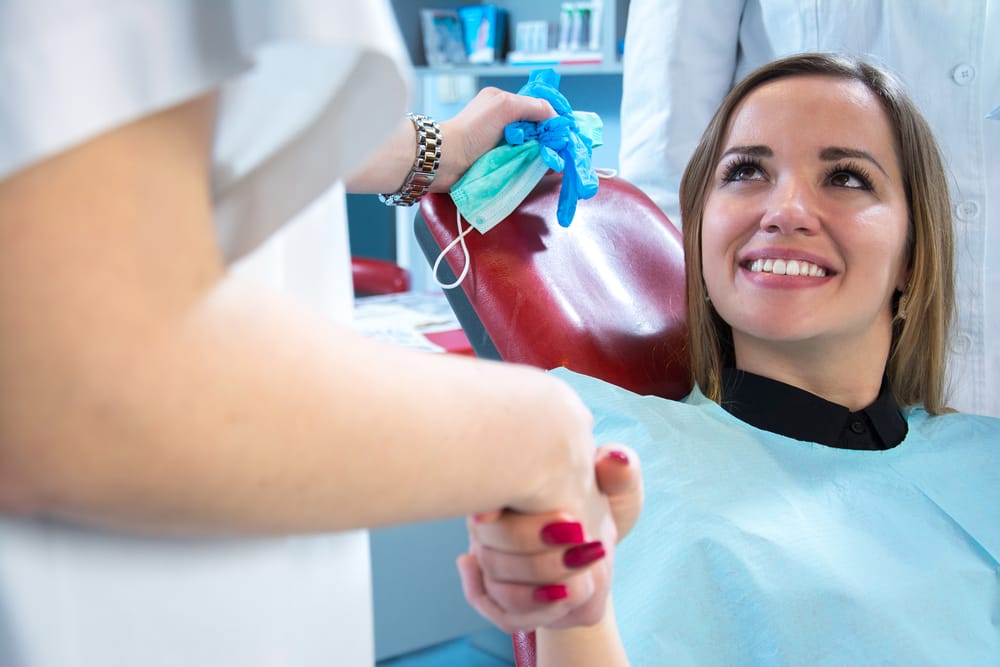 Why Invisalign® is a Great Choice for Straightening Your Teeth
Deciding whether or not to straighten your teeth can seem like a tough call at first. That's why, at the Clear Smile Dental Edmonton dental clinic, we provide no-obligation consultations for anyone who might be interested in Invisalign® braces. When most people hear about the benefits of Invisalign® and about how quickly and easily it can give them the smile they've always wanted, the choice to take the plunge and straighten their teeth tends to become a lot easier to make!
What is Included in Invisalign® Treatment? 
Clear Smile Dental is proud to be an Edmonton dental clinic that provides comprehensive Invisalign® treatment plans designed with patient satisfaction in mind. 
We include many value-added bonuses in the cost of the treatment, starting with your no-obligation consultation. During the consultation, you will be provided with a thorough assessment to determine if Invisalign® braces are right for you. A member of our team will take five diagnostic photos that Dr. Azarko will then use to create a personalized treatment plan for your needs.
Once you begin treatment, you will be provided with a new set of slightly more aligned Invisalign® braces every one to two weeks. These aligner trays will slowly shift your teeth into the desired position by exerting gentle pressure. Don't worry, most patients only experience mild pressure for the first few minutes of wearing each new set of braces.
Clear Smile Dental also makes it easy to whiten your teeth while wearing Invisalign® braces with our align and whiten system. This system involves filling your aligner trays with a whitening gel. Because the trays are specifically made to fit your teeth, the whitening gel is ensured maximum contact with all tooth surfaces.
Following your treatment, Clear Smile Dental will also provide you with additional aligners which you can continue to use to whiten your teeth, as well as with retainers to make sure your teeth stay in their new position. You will also be provided with follow-up digital scans and with any auxiliary treatments needed for difficult movements.
Why is It Important to Wear Retainers After Invisalign® Treatment? 
Just as with any type of orthodontic treatment, it is possible that your teeth will begin to shift back into their previous position once you stop wearing Invisalign® braces. In fact, this will happen to most people. Nowadays, orthodontists are urging patients to wear retainers indefinitely after their treatment is complete.
At Clear Smile Dental, we provide our patients with eight Vivera retainers to keep your teeth in their new positions for a lifetime. Vivera is Invisalign®'s own proprietary type of retainer. Just like Invisalign® braces, Vivera retainers are clear, comfortable, and removable.
Find Out More About Invisalign® Braces at Your Edmonton Dental Clinic 
You can't know if you're a good candidate for Invisalign® braces until you visit an Edmonton dental clinic for a consultation. Clear Smile Dental's no-obligation consultations mean that you have nothing to lose by scheduling an appointment and finding out how Invisalign® can transform your smile. To get started, just contact Clear Smile Dental through our appointment request form today.